I have a friend, V, who lives down the street from me. We became friends because of our connection to Etsy. I have had a vintage shop there for a few years and she was interested in starting a shop to sell her handsome creations. So we connected and now share information and gossip, which is so fun!

The name of her shop is
a.a.higgins
and it is where she sells vintage and embellished jackets, accessories, and artwork.
V. scours thrift shops, antique stores, and outdoor antique markets to find jackets from the 1940's-60's. They are luxuriously made from rich fabrics like cashmere, Irish tweed, and brocade. Then she deconstructs them slightly and adds more treasures that she has found along the way--buttons and brooches and occasionally collars.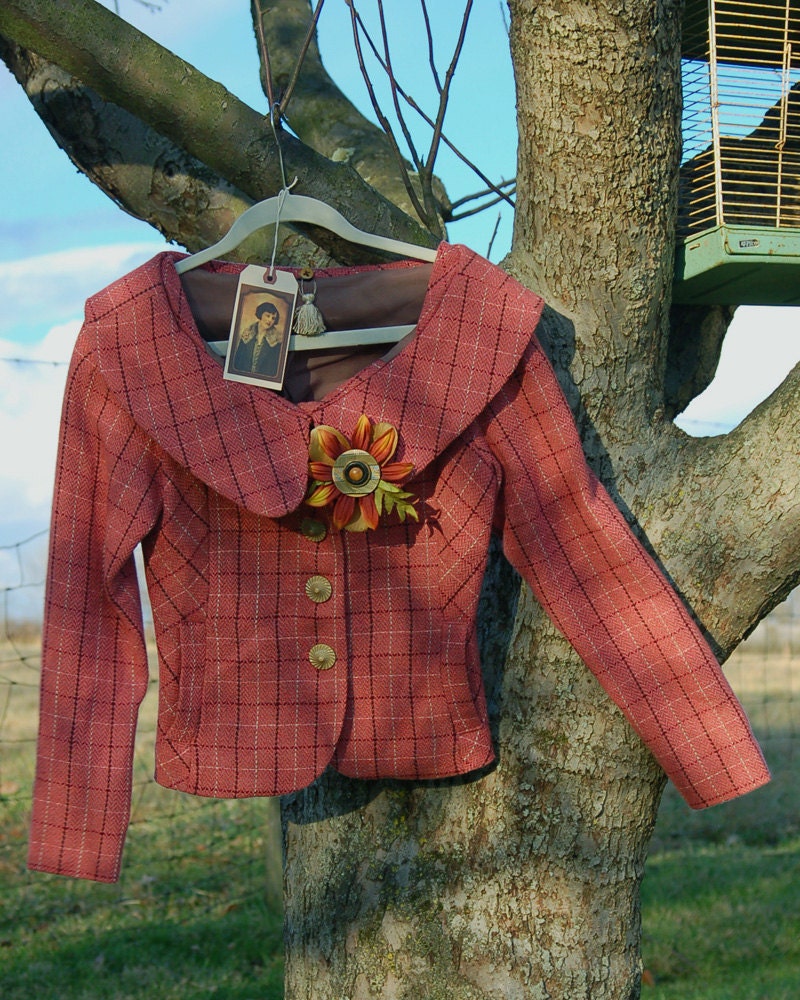 She is quite meticulous with her work, taking great care with the sewing and stitching, as well as making sure the accessories coordinate with the coats. They are all one-of-a-kind and because of this, each individual jacket is only available in that size.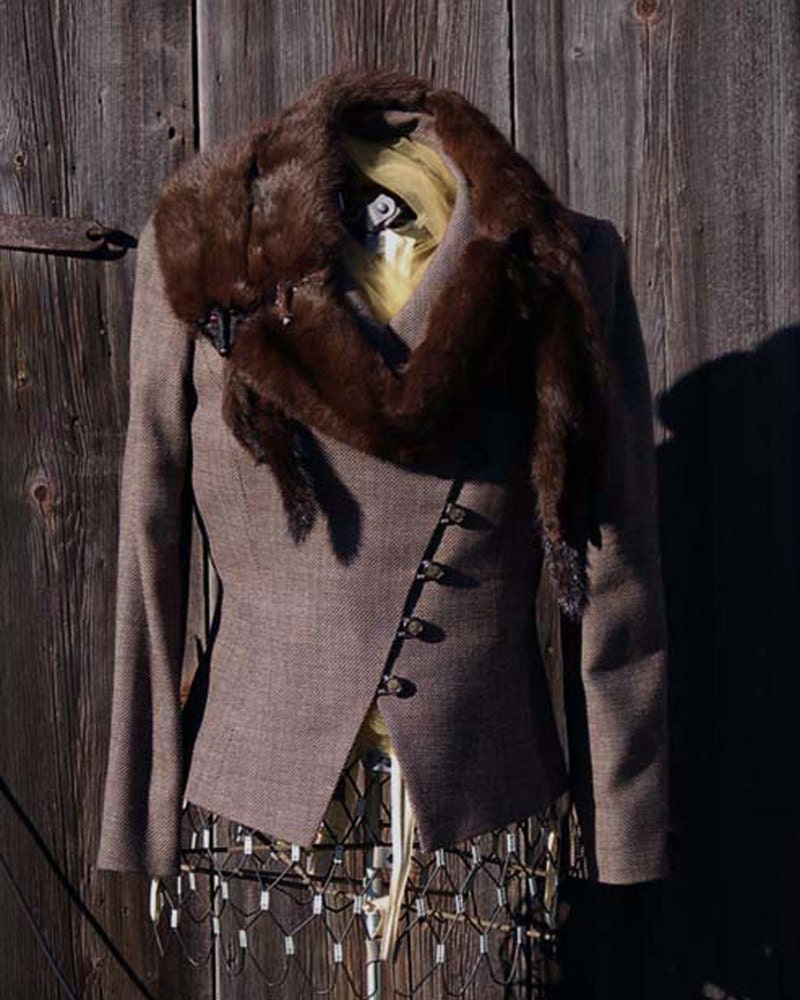 The styles are unique also; some are fitted and others are looser. Some end at the waist and others fall below the waist. The colors range from mustard to rose, camel hair to purple and more.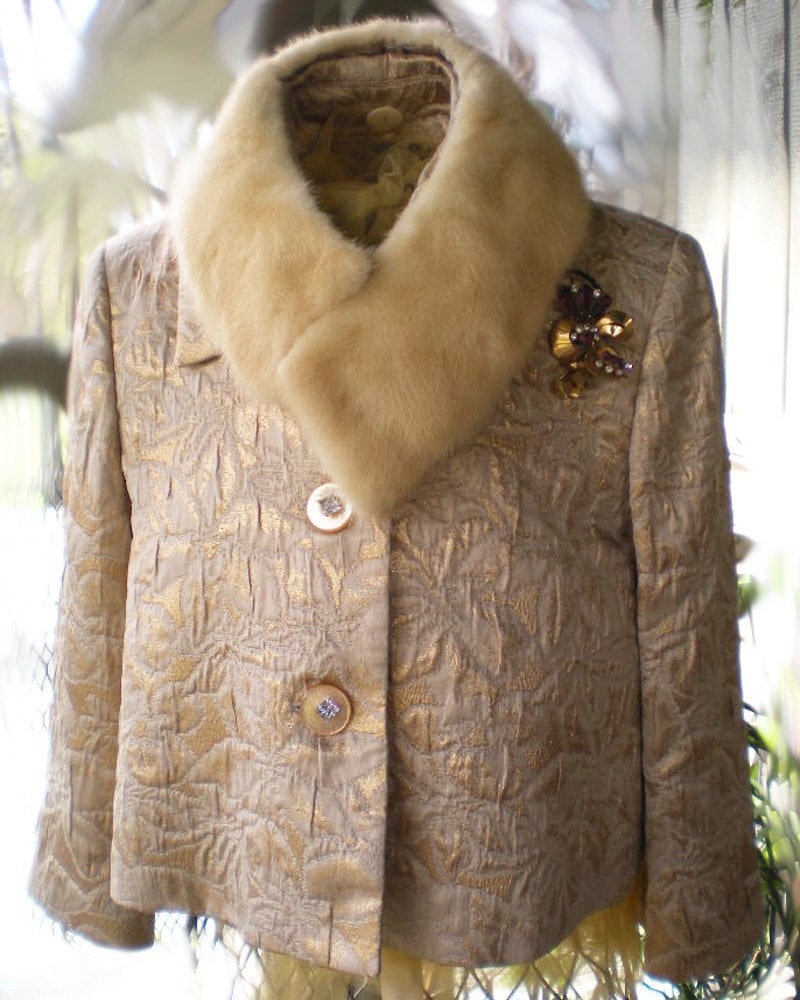 She even uses a few military style jackets, including some for men. No pins on these, but she does add arm patches and different buttons.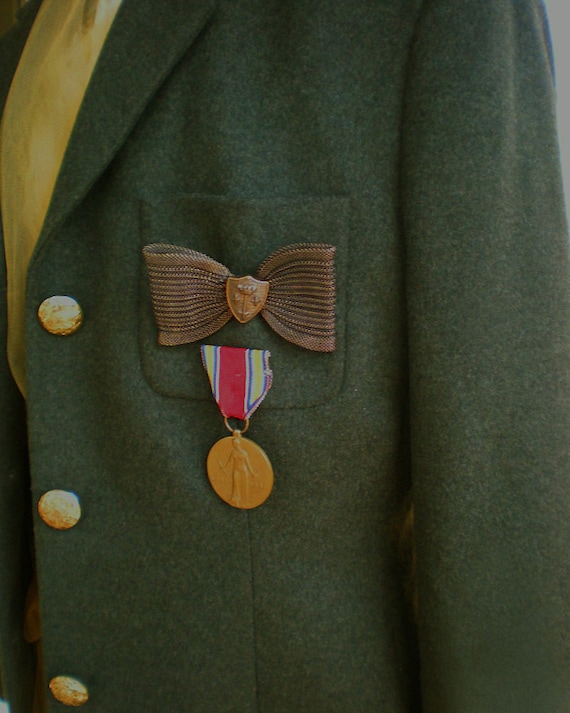 The buttons used are antiques, of course , as are the stunning brooches.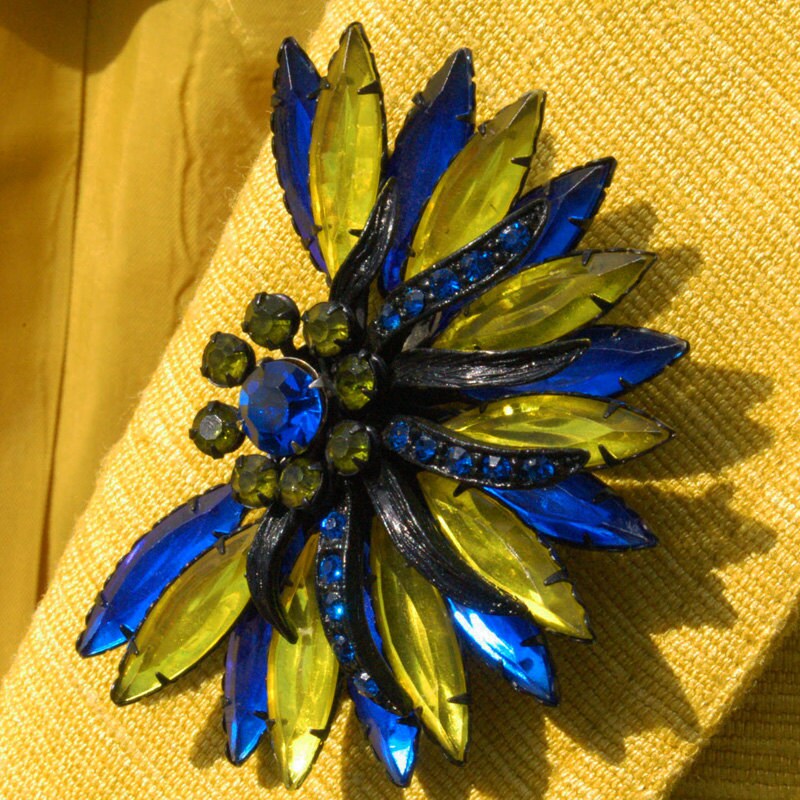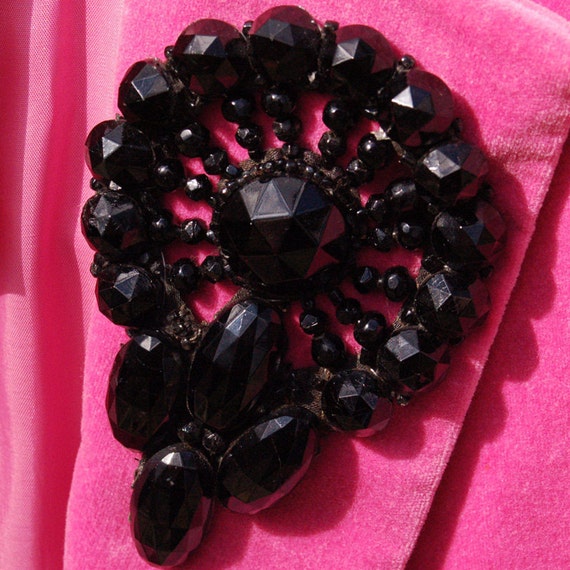 There is no room here to show off all of these beautiful creations. I'll leave that to her shop!
She also sells silverware magnets and diary doors. Don't know what those are? Well, then you'll have stop by and see them!