Just listed this vintage metal pie pan that has Van de Kamps stamped into the bottom.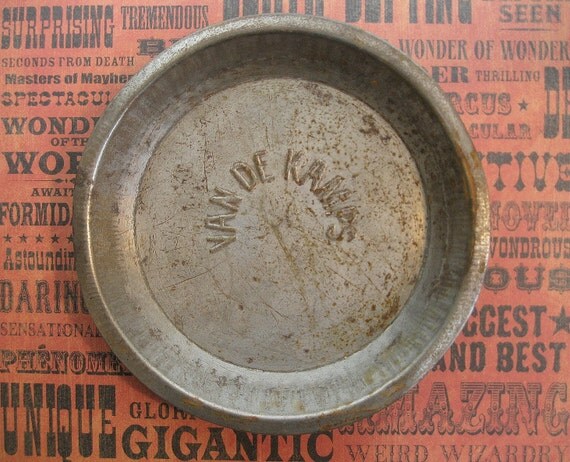 I used to collect pie pans with names on them, but stopped several years ago when the collection became too big and I ran out of room to display them. Now I am selling them off one by one.
When I do list one, I like to research the name, so I can mention a bit about the company, whenever possible.
Sometimes there is no info, but sometimes it can be quite interesting and such was the case here.

Most folks recognize the name from the frozen fish found at the grocery. but did you know they used to have a large bakery/coffee shop chain that originated in Los Angeles? They were founded in 1915 and eventually sold the business in the '50s. It continued for many years, but eventually went bankrupt in the 1990s.
Blue windmills were featured on top of the buildings--how cool is that? Although I must say that I prefer the first incarnation to the more updated one. Wish I could've gone to one back in the day, don't you?