Hooray, the Olympics are finally here!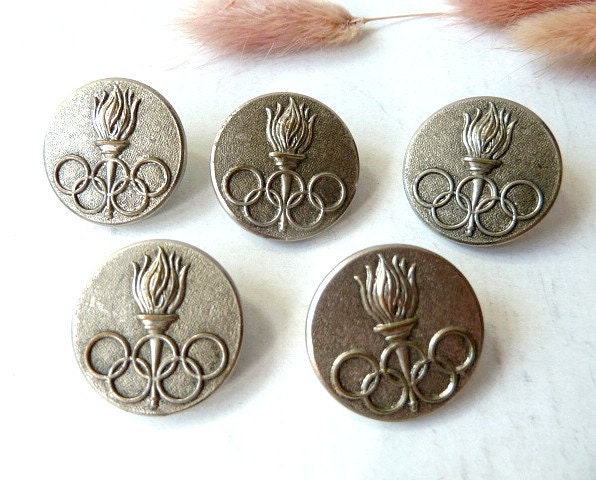 In honor of that, I thought I'd share the vintage sports (sewing) buttons
I found while searching the Internet.
(You know how I have to tie everything to vintage 'round here, right?)
Tennis
Stonehill Collectibles
Equestrian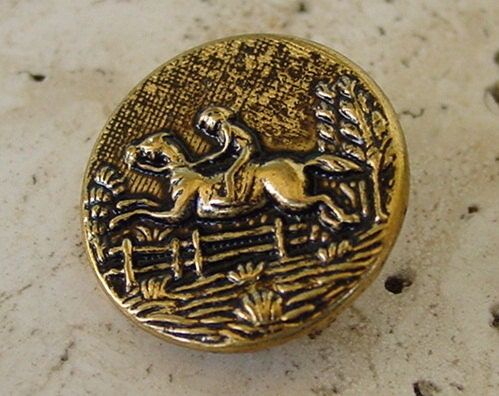 Horsetrader21
It is a lot easier to find the pin-back or badge type of sports button
than it is to find these vintage sewing buttons.
Discus Throwing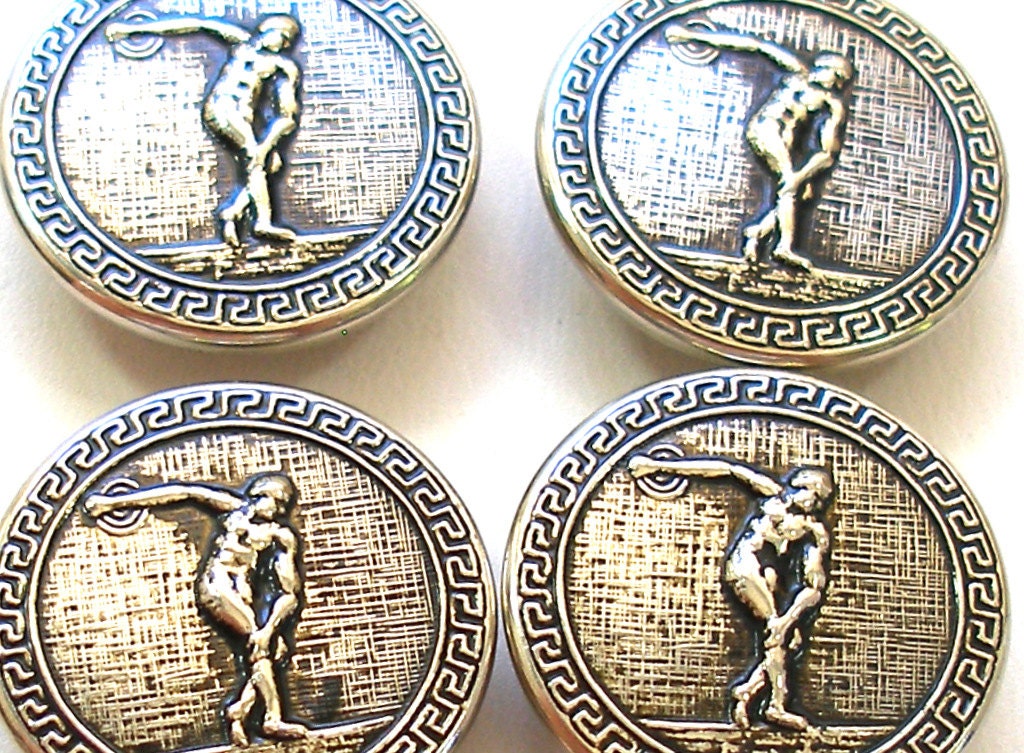 Archery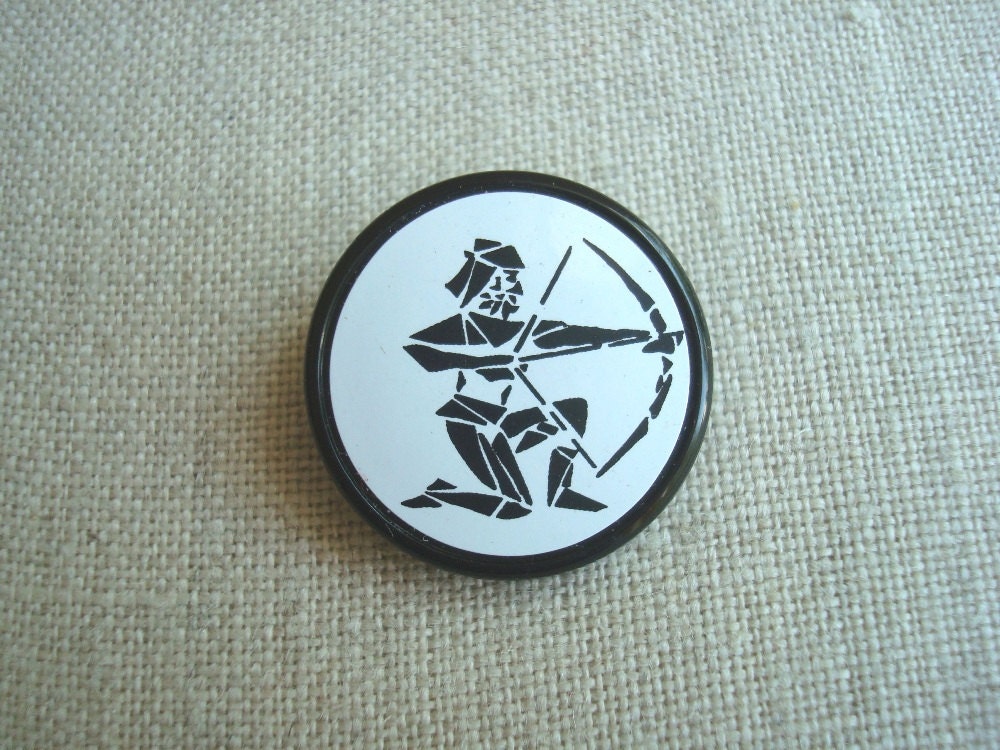 SunnyButtons
Fishing
(what an oldie this is!)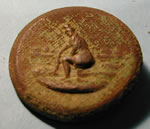 Colchester Treasure Hunting and Metal Detecting
Golf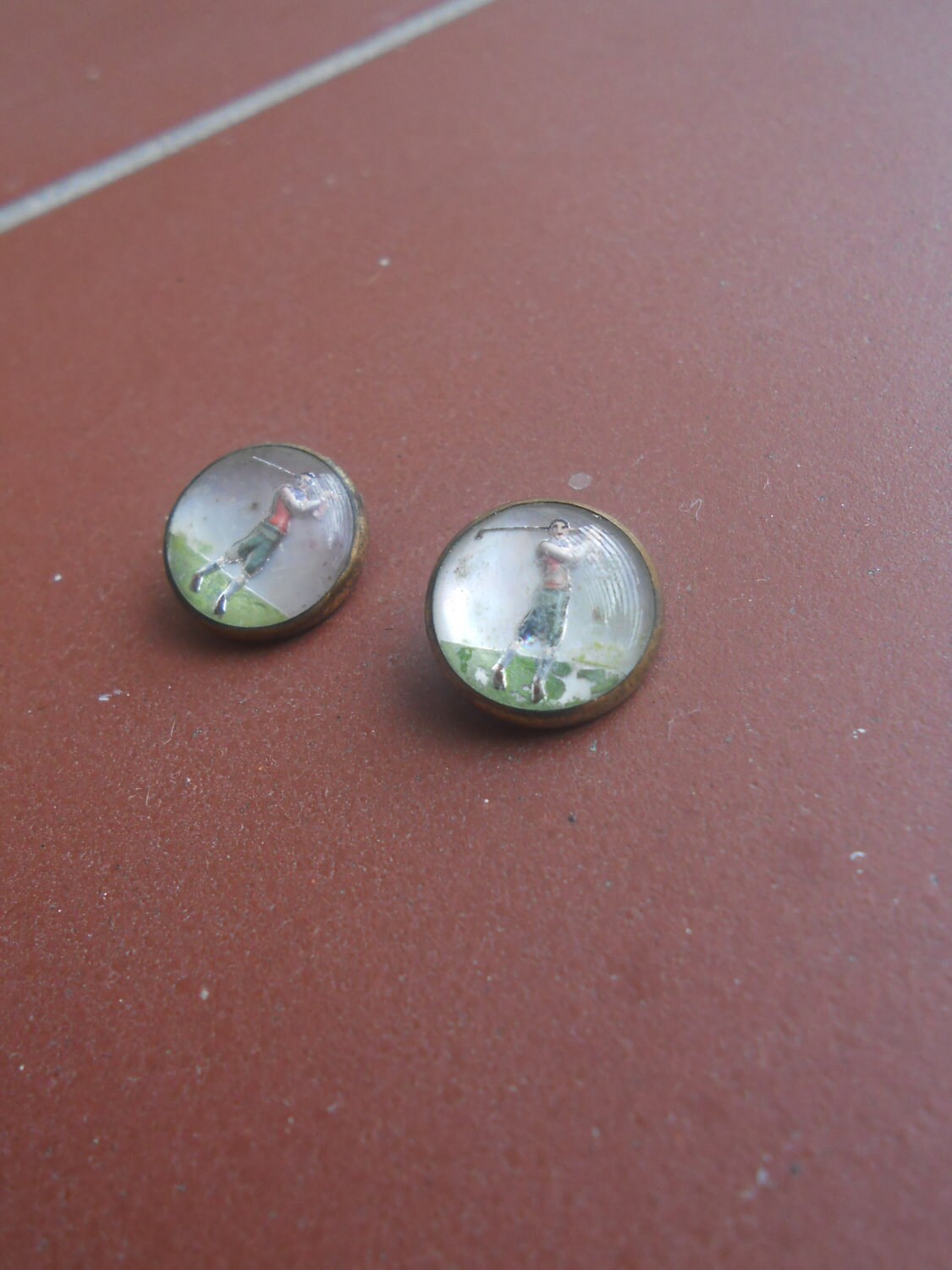 AnnasPortfolio
Now, fishing and golf are not Olympic sports,
but there are probably many folks who wish they were!